In this special episode, we join together to celebrate what would have been Oakley Carlson's 7th birthday. Amidst the ongoing pursuit of justice, we shift our focus to honor the love shared between Oakley and her real family—Eric and Jamie Jo Hiles. This heartfelt tribute captures the essence of Oakley's vibrant spirit and invites listeners to join in commemorating a life that continues to shine bright.
Watch the video here: https://youtu.be/czEklCGlEO0?si=pylmsdJQrWAdMA8c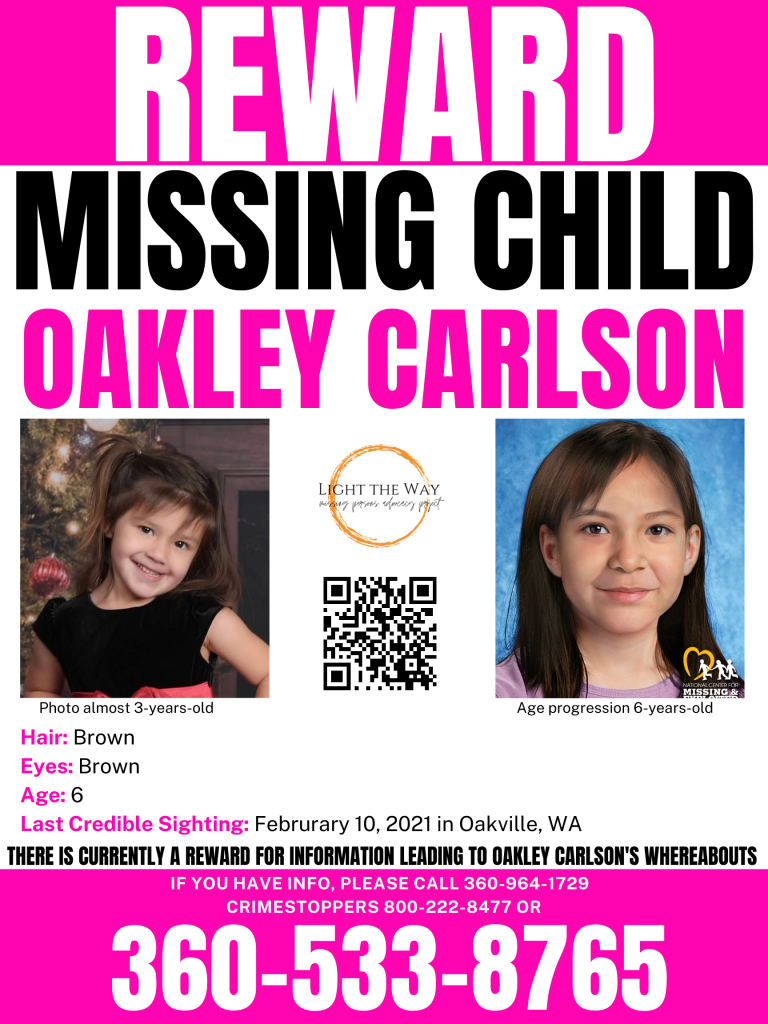 As we come together to honor Oakley's memory, let this episode remind us of the love that endures beyond the pain. Join us in celebrating Oakley's light, and may this tribute resonate with empathy, hope, and a collective commitment to justice.
If you want to help:
Anyone with information is asked to call Detective Sgt. Paul Logan at 360-964-1729 or by email at sodetectives@ co.grays-harbor.wa.us, or call Crimestoppers at 800-222-8477
Voice your opinion to WA DCYF Secretary Ross Hunter at ross.hunter@ dcyf.wa.gov
Justice For Oakley: https://justiceforoakley.wixsite.com/home
Oakley Carlson – Oakville, Washington Facebook Group https://www.facebook.com/groups/606006277277514
Connect with Us:
Enjoying our podcast? We'd greatly appreciate your review on Apple Podcasts or your preferred platform.
Stay updated by following us on social media:
Twitter: @TrueCrime_Cases
Facebook: facebook.com/truecrimecaseswlanie
Instagram: @truecrimecaseswithlanie
Visit our website for more information and to share your episode suggestions at truecrimecasespodcast.com, or get in touch at tcfcpod@ gmail.com.
Podcast: Play in new window | Download
Subscribe: Google Podcasts | Spotify | Pandora | iHeartRadio | JioSaavn | TuneIn | Deezer | RSS