Darrell 'Dimebag' Abbott was one of the founders of Pantera. His life was tragically ended when a crazed fan stormed the stage. His delusions caused him to believe that Pantera was stealing his thoughts. Dimebag was a born and bred Texas musician who is still fondly spoken about in the Dallas music scene.
R.I.P. Darell 'Dimebag' Abbott (August 20, 1966 – December 8, 2004)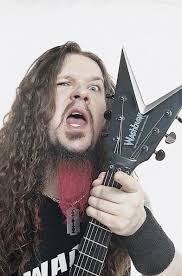 Support our sponsor:Swap.com
Use offer code: TCFC40 at check out for 40% off your 1st order, plus FREE SHIPPING!!
Swap.com is the world's largest online consignment & thrift store.
If something doesn't fit, enjoy hassle free returns within 30 days no questions asked.
Remember, when you support our sponsors, you support the show!
Thank you for listening, If you enjoyed this episode, please be sure to subscribe, rate & review on Apple Podcasts – it really helps us out.
You can find us on most social media platforms:
Twitter: @TCFCpod
Facebook.com/tcfcpodcast
You can also find us on Instagram tcfc_podcast
And of course, our website is Truecrimefanclub.com
If you have an episode request or general suggestions you can send us an email:
[email protected]
Custom Music for the show was provided by We Talk of Dreams who created custom music, just for us. Check him out on Twitter @wetalkofdreams or Wetalkofdreams.com
Research Assistance and Content Editing for the show was provided by: Brittney Martinez
Audio Engineering was provided by Chaes Gray who manages Chaes Gray Music
While you're waiting on the next episode, check out some of my podfriends shows:
Cleaning of John Doe
Dark Divide
Podcast: Play in new window | Download
Subscribe: Apple Podcasts | Android | Google Podcasts | Stitcher | TuneIn | Spotify | RSS