The Tison Gang covers the murderous rampage of Gary Tison, his three sons, and convicted serial killer Randy Greenawalt. Two families were in the wrong place at the wrong time when they encountered the gang. It's astonishing how much havoc they were able to inflict in such a short period of time. Ok, on to the show…..
P.S. Thanks MOM for the case suggestion.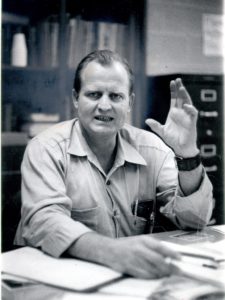 SPONSORS: 
Head to Wetalkofdreams.com/license to learn more about your opportunity to own amazing music and make your creation stand out!
Physical Attraction is the podcast that tries to explain physics, one chat-up line at a time. Discussing themes from the fundamental laws of nature, to the various ways the world might end, you'll hear a mix of narrative episodes and interviews with scientists, scholars, and authors. There'll be thought-provoking discussion, stories from the history of science, and explanations of the beauty of physics. you can find the show on Apple Podcasts or where-ever you listen to podcasts, and on Twitter @physicspod. You can visit the website and download all the past episodes at www.physicspodcast.com
UPDATES: 
In March, I will be in Los Angeles for the March 24 Generation Why Meet Up at Idle Hour in North Hollywood. The guys are great and you won't want to miss the event, so if you're planning on coming make sure you RSVP on their FB page. The ladies of Misconduct and Haley from Murder Road Trip will also be there to hang out.
On April 21st – Several Texas Podcasters are getting together at the Will Call Bar in Deep Ellum. If you're in the Dallas / Fort Worth area, make plans to meet up with me and other Texas podcasters. Check out True Crime Fan Club's facebook page for more details and RSVP.
May 4-6th I will be attending Crime Con in Nashville as an unofficial guest – you may not see me on Podcasters Row but, you will have an opportunity to meet up with me & other hosts at a super fun meet up. The best part? You don't even have to attend Crime Con to come!
Finally, August 10-12 I'll be in New Orleans, LA representing TCFC and We're All Just Pretending at the first Podern Love Conference. Go to Podern.Love and use promo code TCFC to get 10% off your ticket!
Thank you for listening, if you enjoyed this episode please be sure to rate / subscribe / and positively review the show on Apple Podcasts or you podcast player of choice.
You can find us on most social media platforms:
Twitter: @TCFCpod
Facebook.com/tcfcpodcast
You can also find us on Instagram tcfc_podcast
And of course, our website is Truecrimefanclub.com
If you have an episode request or general suggestions you can send us an email: tcfcpod@gmail.com
We would like to welcome to the club our most recent patreon supporters:
Southern Fried True Crime Podcast & Kathi
Music for the show was provided by We Talk of Dreams who created custom music, just for us. Check him out on Twitter @wetalkofdreams or Wetalkofdreams.com
Research Assistance / Content Editing / and Writing Assistance for the show was provided by: Brittney Martinez
Audio Engineering was provided by Chaes Gray who manages Chaes Gray Music
While you're waiting for the next episode, check out some of my podfriends shows:
-Our Americana
-Unearthly
-Secret Transmission
Podcast: Play in new window | Download
Subscribe: Apple Podcasts | Android | Stitcher | TuneIn | RSS